Ad blocker interference detected!
Wikia is a free-to-use site that makes money from advertising. We have a modified experience for viewers using ad blockers

Wikia is not accessible if you've made further modifications. Remove the custom ad blocker rule(s) and the page will load as expected.
"Could you believe me if I said I'd been right out of the world--outside this world--last summer?"


This article is Out of Universe: it covers a subject that does not exist in the world of Narnia. (See the WikiNarnia Format for more information.)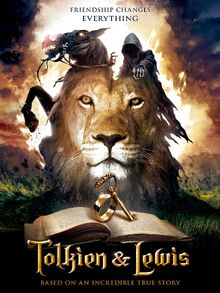 Tolkien & Lewis
is a new Film based on the lives of
C. S. Lewis
and
J. R. R. Tolkien
.
Attractive Films has announced their intention to produce a film about the faith, friendship and the fantasy worlds of both J. R. R. Tolkien and C. S. Lewis.
The film will also portray the relationship between the two authors: their friendship along with their rivalries over writing styles and faith.
The film is being produced by Wernher Pramschufer and directed by Simon West.
The release date is expected to be due during sometime in Easter 2015.