Ad blocker interference detected!
Wikia is a free-to-use site that makes money from advertising. We have a modified experience for viewers using ad blockers

Wikia is not accessible if you've made further modifications. Remove the custom ad blocker rule(s) and the page will load as expected.
"Could you believe me if I said I'd been right out of the world--outside this world--last summer?"


This article is Out of Universe: it covers a subject that does not exist in the world of Narnia. (See the WikiNarnia Format for more information.)
 "In a time of war and chaos, doubt gives way to faith, fear givesway to courage, and friendship changes everything…"

Three Agree Films present a story of CS Lewis's faith and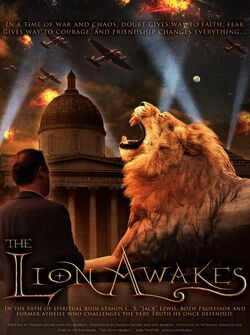 friendship with J. R. R. Tolkien




Written by




Louis Markos and Darren Scott Jacobs.




&




Produced by




Wernher Pramschufer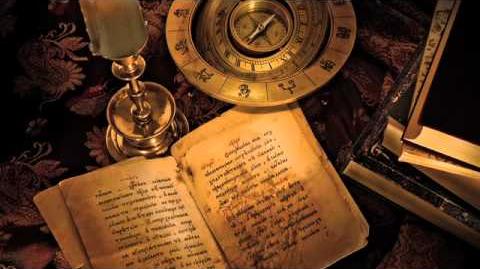 Summary
In a time of war and chaos, doubt gives way to faith, fear gives way to courage, and friendship changes everything… In England's darkest hour, a voice rings out to tell her what she is fighting for. In 1941, Nazi planes attack London from the sky as the voice of atheism bombs the very foundations of meaning and imagination from the grounds of Oxford University. In the path of spiritual ruin stands C. S. "Jack" Lewis, both Professor and former atheist who challenges the very Truth he once defended.
Jack shows how each of his friends brought revelation and truth to his life. The most influential outside his own brother was J.R.R. Tolkien. He describes how Tolkien opens his heart by entwining his love of myth with his adult quest for God. Thus, before Narnia and Middle Earth were created, the fire of chaos and the winds of peace forged a lifelong friendship.
The BBC requests Jack address a desperate nation across radio lines because hope is all but lost in the line of battle. As Britain is surrounded and threatened by invasion, Jack turns to a single microphone and addresses millions - a full decade before creating his own Literary Lion. At the expense of everything he hoped for will he find his own personal roar?
Will The Lion Awake in Churchill's greatest hour; to the call of men entrenched in battle while placing his advancement in the world of Academia in jeopardy? Embracing his call, Jack finds not only his dreams, but also a world filled with meaning and purpose in times of pain and sorrow. Not only do millions of his countrymen hear his voice, Jack begins to hear himself…
Interviews
Interview with co-writer, Darren Jacobs: http://lewisminute.files.wordpress.com/2012/02/darren-jacobs-interview.mp3