Ad blocker interference detected!
Wikia is a free-to-use site that makes money from advertising. We have a modified experience for viewers using ad blockers

Wikia is not accessible if you've made further modifications. Remove the custom ad blocker rule(s) and the page will load as expected.
"Could you believe me if I said I'd been right out of the world--outside this world--last summer?"


This article is Out of Universe: it covers a subject that does not exist in the world of Narnia. (See the WikiNarnia Format for more information.)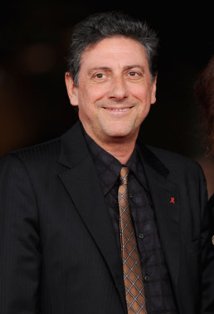 Sergio Castellitto
(born 18th August, 1953) is an Italian actor and director. He played the part of
Miraz
in
The Chronicles of Narnia: Prince Caspian (film)
.
Castellitto attended the academy of dramatic art, and soon became an actor working with some small films. He is known, in Italy, for his part in "The Great Pumpkin" and "The Star Maker." His rise to fame came with the films "La famiglia", "L'ultimo bacio]", "Caterina in the Big City", "My Mother's Smile", "Mostly Martha", and especially with "Don't Move", written by his wife Margaret Mazzantini. The first film that he directed is "Libero burro" and the latest "Don't Move".
He also played Enzo Ferrari in the 2003 movie Ferrari, in which Skandar Keynes played the 8-year-old version of Enzo Ferrari.
Castellito is married and has four children.
Links