"Could you believe me if I said I'd been right out of the world--outside this world--last summer?"


This article is Out of Universe: it covers a subject that does not exist in the world of Narnia. (See the WikiNarnia Format for more information.)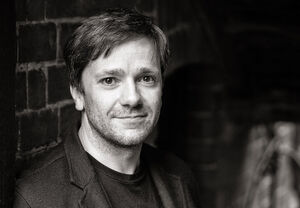 Richard Henders
 is a British actor best known for his portrayal as Prince
Rilian
 in the 1990 BBC adaptation of 
The Silver Chair
.
He has also appeared in dramas such as Pie in the Sky, Foyle's War and The Inspector Lynley Mysteries 
Henders also played the role of Merry in the 2006 musical production of The Lord of the Rings in London.
He currently lives in London.
Trivia
He was nominated for a 2004 Laurence Olivier Theatre Award for Best Performance in a Supporting Role in a Musical of 2003, for his role in Pacific Overtures performed at the Donmar Warehouse.
Links
Ad blocker interference detected!
Wikia is a free-to-use site that makes money from advertising. We have a modified experience for viewers using ad blockers

Wikia is not accessible if you've made further modifications. Remove the custom ad blocker rule(s) and the page will load as expected.