"Could you believe me if I said I'd been right out of the world--outside this world--last summer?"


This article is Out of Universe: it covers a subject that does not exist in the world of Narnia. (See the WikiNarnia Format for more information.)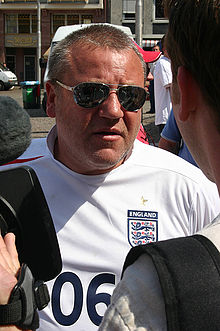 Raymond Andrew "Ray" Winstone
voices the character
He-Beaver
in the 2005 film,
The Chronicles of Narnia: The Lion, the Witch and the Wardrobe (film)
.
Born on 19th February, 1957, he is an English film and television actor, mostly known for his "tough guy" and "geeza" roles, beginning with that of Carlin in the 1979 film Scum, and as Will Scarlet in the cult television adventure series, Robin of Sherwood. He has also become well known as a voice over actor.
More recently, he has branched out into film production. His film résumé includes Cold Mountain, Nil By Mouth, King Arthur, The Proposition, The Departed, Beowulf, Indiana Jones and the Kingdom of the Crystal Skull, and Edge of Darkness.
Links
Ad blocker interference detected!
Wikia is a free-to-use site that makes money from advertising. We have a modified experience for viewers using ad blockers

Wikia is not accessible if you've made further modifications. Remove the custom ad blocker rule(s) and the page will load as expected.