An encyclopedia for all things Narnian that anyone can edit.
The Chronicles of Narnia Wiki, or WikiNarnia, is an encyclopedia for everything related to The Chronicles of Narnia, originally a series of seven books written by C.S. Lewis. Our current goal is to expand this encyclopedia to include information on every Narnian subject possible. This encyclopedia, called a wiki, is special for the following reason: anyone can create or edit an article, so we can work together to form a database for Narnia fans. Hundreds of people have created accounts on WikiNarnia over the years. However, if you choose to join us, please remember to follow the Narnia Wiki Format. Now have fun viewing, writing, or editing! You can be a WikiNarnian too!
---
Currently, there are 799 articles on this wiki. This is a place for information and discussion about the The Chronicles of Narnia books and films as well as anything related to C. S. Lewis's fantasy World of Narnia
Throughout all of WikiNarnia details can be found that will contain spoilers about the plot and will contain plot surprises.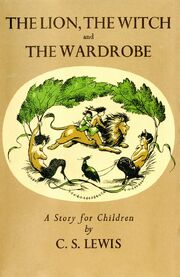 The Lion, the Witch and the Wardrobe, often shortened to LWW, was written by C. S. Lewis and published in 1950. It presents the story of four ordinary children - Peter, Susan, Edmund, and Lucy Pevensie - who find their way into the magical land of Narnia by way of a wardrobe that they stumble across stored in an old house. The Lion, the Witch, and the Wardrobe was the first of the Chronicles of Narnia to be written and published, but it comes second in chronological order.
Because of the dangers of war, the four Pevensie children were sent away from London to the home of Professor Digory Kirke, who lived in a very large old house with many rooms for hiding and exploration. While exploring the house with her siblings Peter, Susan and Edmund, Lucy decided to investigate an old wardrobe found in one of the remote rooms. Upon entering the wardrobe, Lucy found herself walking through trees, rather than the expected coats. She pressed on and found herself standing in the middle of a snowy wood next to a lamp-post. It was not long before Lucy became friends with Tumnus, a Faun, who later told her that he had intended to hand her over to the White Witch, who calls herself the Queen of Narnia... Read more
Recently featured: The Voyage of the Dawn Treader, Jill Pole, Polly Plummer, C. S. Lewis, Duel at Aslan's How, Jill Pole, The Lion, the Witch and the Wardrobe (Disney movie), Digory Kirke, Lucy Pevensie
---
What do you think about C.S. Lewis movie, the The Lion Awakes?
Please follow the Narnia Wiki Format when writing!
Cleanup (Help create, edit, reconstruct, and vote for/against the deletion of various articles here.)


The Chronicles of Narnia Wiki is Not in any way, shape, or form affiliated with C.S. Lewis, Walt Disney, Fox 2000, Walden Media, BBC, or HarperCollins.


Copyrights and trademarks for the books, films, and other promotional materials are held by their respective owners and their use is allowed under the fair use clause of the Copyright Law.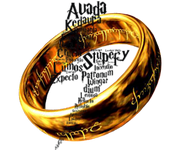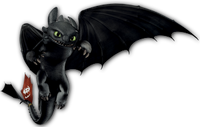 Children's Literature
Go to these sites for info or for help with your own wiki!
Alice's Adventures in Wonderland • Amulet • Anne of Green Gables • The Chronicles of Narnia • Dear America • Goosebumps • Guardians of Ga'Hoole • Harry Potter • How to Train Your Dragon • Jumanji • Little House on the Prairie • The Magic School Bus • Miss Peregrine's Home for Peculiar Children • Oz • The Polar Express • The Railway Series • The School for Good and Evil • Septimus Heap/ToddHunter Moon • Tracy Beaker • The Unwanteds Series • Wings of Fire • Wonder
Want your community included? See how!

Ad blocker interference detected!
Wikia is a free-to-use site that makes money from advertising. We have a modified experience for viewers using ad blockers

Wikia is not accessible if you've made further modifications. Remove the custom ad blocker rule(s) and the page will load as expected.