"Could you believe me if I said I'd been right out of the world—outside this world—last summer?"


This article is Out of Universe: it covers a subject that does not exist in the world of Narnia. (See the WikiNarnia Format for more information.)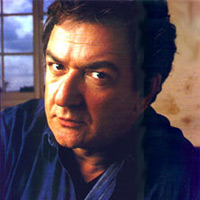 Ken Stott
is a Veteran Scottish actor, who lent his vocal talents to the role of
Trufflehunter
, the faithful badger who believes the former Kings and Queens of Narnia will return to assist Caspian in his quest.
Height: 5 Feet 7 Inches (1.70 m)
Born in 1955, in Edinburgh/Scotland.
Trivia
He was educated at George Heriot's School where his father was the Head of the English Department
He was once the partner of actress Di Sherlock.
Has one son called David, born 1984/85, with first wife Elizabeth, a screen director.
He was nominated for a 1997 Laurence Olivier Theatre Award for Best Actor in a Play of 1996 for his performance in "ART".
He is a supporter of the Heart of Midlothian Football Club.
He's also starring in the 2012 film, The Hobbit: An Unexpected Journey, as the character Balin.
Links