"Could you believe me if I said I'd been right out of the world--outside this world--last summer?"


This article is Out of Universe: it covers a subject that does not exist in the world of Narnia. (See the WikiNarnia Format for more information.)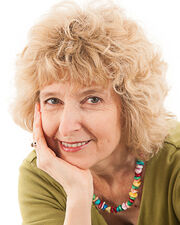 Angela Barlow
is a British actress who portrayed the character
Prunaprismia
in the BBC TV series of
Prince Caspian
.
She has been working in theatre, television and radio for nearly 40 years, and in voiceovers for almost twenty-five years.
Trained at LAMDA, she has appeared in a huge variety of stage plays - classical, modern and experimental - with theatre companies all over the British Isles. In addition she has been seen on film and in numerous television dramas.
Besides her voiceover work, which covers television documentaries, natural history programmes, commercials, and campaigning films, she is frequently heard on BBC radio.
Links
Ad blocker interference detected!
Wikia is a free-to-use site that makes money from advertising. We have a modified experience for viewers using ad blockers

Wikia is not accessible if you've made further modifications. Remove the custom ad blocker rule(s) and the page will load as expected.